Counselor for Kindergarten, First, Second and Fifth Grade Transition Coordination
​Campus 504 Co-Coordinator
​Campus SEL Coordinator
This is my fifth year as a School Counselor at Clayton Elementary. I have enjoyed bringing many support programs to our students and families. The timing was just right for me to be named the first SEL Coordinator at Clayton and we rolled out the program with our awesome AISD SEL Support Team in 2014. I earned my Master's Degree in Education, Guidance and Counseling in 1997 and my Bachelor's in Social Work in 1991, both from Southwest Texas State University (now Texas State University). I worked in Del Valle ISD for about 10 years as a counselor, teacher, and tutor.
My husband, Brian, and I have two children, Hannah, 12, and Kaylan, 17. Kaylan was diagnosed with Juvenile Idiopathic Arthritis at age 4 I am a strong advocate and supporter of the Arthritis Foundation. You'll see our family at the annual Arthritis Walk every year. I enjoy reading, the beach, and camping (in a cabin) with my family.
​ Kaylan is a SENIOR at Austin High School and Hannah is a seventh grader at Small Middle School this year! I am so excited to start our 17-18 school year. Feel free to
email
me or call me at 512-841-9209 with any questions!
Powered by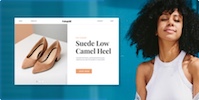 Create your own unique website with customizable templates.