Preparing for The Middle School Transition
It seems as if the second your child enters fifth-grade, the journey to middle school begins. For some parents this can be daunting and for some down right terrifying. Having transitioned both of my daughters on to middle school, I want to let you all know that it WILL BE OKAY. To help with the process, I'd like to provide you with a general timeline of what to expect during the 17-18 school year to prepare you and your child for the transition. Please note that we will send out information on middle school transitions using the primary parent email provided to the homeroom teacher.
October
Our wonderful home school, Gorzycki Middle School will come out to introduce our fifth-graders to the exciting programs available.
AISD magnet schools, Kealing, Fulmore, and Ann Richards will come out and share with students and families information about their programs. Applications usually become available online for these programs.
Some of the academies we now have available in AISD will ask to visit with our families and students as well.
January - February
Gorzycki Counselors will visit with students and provide them with Choice Sheets that are to be completed and returned.
Gorzycki hosts an open house for students and families.
Magnet applications are due to the individual campus.
March​
Magnet schools send out acceptance letters shortly following spring break.
May
Clayton fifth-graders visit Gorzycki to tour while school is in session.
Applications for summer Tiger Transition Camp become available online.
Please feel free to contact the Clayton Counseling office if you have any questions at 512-841-9209.
Powered by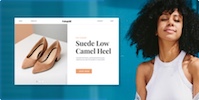 Create your own unique website with customizable templates.