Professional School Counselors are guided by the American School Counselor Association. ASCA provides a nice synopsis of what Elementary School Counselors do
here
. At Clayton Elementary, you will find the counselors serving students, families, and staff in the following ways:
Classroom guidance lessons are provided in each homeroom class to compliment the SEL Curriculum about every three weeks. Academic, social / emotional, and career development are areas covered in lessons.
Informal Lunch Bunches and Quick Care visits will be available to help build relationships to assist with student communication and support. Students can complete a Request to See the Counselor form to be included. Sometimes student from a classroom will be invited just to build relationships!
SEL Boost Small Groups are available to boost learning in the social emotional domain. We will request parental consent for these small groups.
Coordination of 504 Services is shared between the counselor and one of our assistant principals.
Individual Counseling Support is available short-term for students who have an educational need, ie: the stress or problem is interfering with the ability to concentrate or learn in class.
Parent and Teacher Consultation
Coordination of SEL and No Place for Hate Activities​
Powered by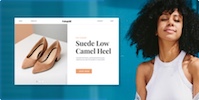 Create your own unique website with customizable templates.